Norman Jay MBE is one of the UK's most highly regarded DJs, having been an influential force in the proliferation of black music heritage, house and raregroove from underground parties and pirate radio through to BBC Radio One, packed out venues and festival stages worldwide.
Most famous perhaps for his Good Times Soundsystem, Norman Jay has been an integral part of the growth of Notting Hill Carnival. From the iconic double decker London bus, he has conducted the masses which descend on Southern Row year on year in their tens of thousands to witness the biggest and best soundsystem that Carnival has to offer. An annual institution to many, the Good Times Soundsystem will be making a migration to East London for the first time, where Norman will host a once in a lifetime musical event not to be missed (get your tickets here).
TTDJ caught up with Norman Jay to talk about what's in store for East London, Carnival, 'original school' raving. Check it:
TTDJ KAM: I want to start with a little bit about Notting Hill Carnival this year, let's talk a little bit about that. I really just want to get your take on the decision not to take Good Times Soundsystem to Notting Hill this year and how it came about?
NORMAN: Yeah sure. Well partly the decision was made for us. For the benefit of those who don't know already, for the past two years our site has undergone regeneration, major refurbishments and building of new sites.
TTDJ KAM: This is the Southern Row site right?
NORMAN: Yeah, on the junction of Southern Row and West Row, the precinct on the corner which we used to use, well that no longer exists, that's consigned to the history books. So there is nowhere for us to play and because we were Carnival's largest partners by a long way, the council and the organisers were unable to find a suitable spot to relocate us. So that decision is out of our hands, it's been made for us. That's just the main reason, but apart from that, not been able to afford to do it.
Basically for years and years, people think Carnival is free but there are costs, which the participants, you know, myself included, all the sound systems, all the large stuff, everything you see there, people fund it out of their own pockets. It's costing us tens of thousands of pounds to do every year but it was free at the point of entry for everybody to come because the Carnival is a free event. How we recouped the costs was by selling food, selling drinks, selling merchandise. That was fine when unlimited numbers used to be able to pass through Good Time. But four, five years ago because of the sheer volume, the level of people that were coming towards Good Time was becoming dangerous. We had finite space there, in a weird way, we were victims of our own success. Year upon year, we reached capacity by 2 o clock in the afternoon, and we'd still have tens of thousands of people are making their way towards us.
TTDJ KAM: Yeah. I was looking at some of the videos today and it has been completely rammed every single year.
NORMAN: That's just the videos from the ground though. We get access to the aerial footage that, you know, you don't see, the people going don't see. So the police decided to make our area a controlled zone where they controlled numbers. Publicly I hated it but privately I understood, you know because otherwise it becomes too uncomfortable for the amount of people that was coming there, so a completely unworkable situation. It was only a matter of time before, you know, safety was breached or someone got hurt or got crushed. And we've got a 30 year unblemished record Carnival, so all cases considered…
TTDJ KAM: You left on that high note?
NORMAN: Yes, not the way we had liked. But what I have done and I'm at pains to make clear, we are not there this year but I'm not ruling out a return to Carnival in the future. I want to make that very clear, but at the moment, as things stand that's not looking a likely prospect which believe me it's breaking my heart. So rather than sitting around, twiddling our thumbs and lamenting the loss of our spot or the fact that we're not going to be there,  I've been proactive and created a new feature for us somewhere else, something special and different.
TTDJ KAM: Yeah, I will come onto that very shortly because for anyone who hasn't seen, the pictures of this place are incredible. So I understand the sort of the back story behind the Notting Hill Carnival situation, now I want to ask about the future of it, there have been a lot of questions in the last few years about Notting Hill Carnival, you know, around overcrowding like you've said, gentrification, police presence and even I think there was some talk of moving the whole thing to one of the major parks, possibly Hyde Park?
NORMAN: Let me tell you that that news story has been doing the rounds for 30 years hahaha. That's not a new story about the rumour of the Carnival moving, that's always been mooted. It won't move, but what is true, it won't remain in its present set up, Carnival cannot continue the way it's presently set up.
TTDJ KAM: Because of the rate of growth?
NORMAN: Well that's not the fault of anybody, we are living in different times. You know there wasn't a threat from outside, to consider years ago. The bigger picture is that, you know, we now live with the possibility of a terrorist threat and anybody who is sensible understands that. Thankfully that has never happened and I hope that would never be the case but we have to bare these things in mind unfortunately.
TTDJ KAM: Yeah, of course. It's the same for every major gathering in London now and Carnival is no different, there are precautions and rules that have to be adhered to for all events now.
NORMAN: Yeah, and that it doesn't mean that it's going to prevent people from partying but the sheer numbers that are coming to Good Times every year, which is fantastic, meant that once the police regulated it and the first year they regulated us, we suffered a loss of tens of thousands of pounds. We just couldn't sustain that loss every year, you know, especially when the crowds come expecting it to be free. No soundsystem does it for profit, we do it for the love, we don't do it for profit because you cannot make a profit at Carnival.
But what we did was so long as we covered our costs, you know, and the people were able to enjoy it for free that's great. But, you know, last year we looked at our bank balances the day after, and the weeks after and it was clear that that couldn't continue to happen, we'd have been bankrupt. So it's a fact of economic life, not many people do understand that, that's the thing you see, most people grew up getting in for free, and we'd love to provide it, but it has to be sustainable.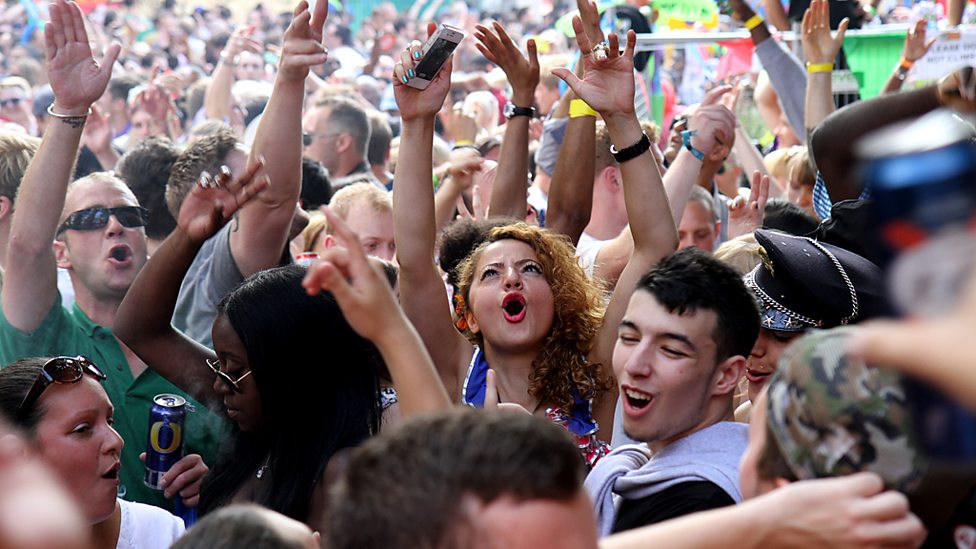 TTDJ KAM: Yeah, it's very difficult once something has been free for so long, turning it into something that adds up commercially.
NORMAN: Yeah, when we could we would always happily take the corporate dollar to help facilitate us being there. Well in recent years we were unable to attract outside investment which meant, you know, curtains for us in the long term.
TTDJ KAM: Yeah. Well on behalf of all those ravers and Carnival goers who have been part of the Notting Hill Carnival Good Times crowd over the last 30 years, I got to say thank you for that man, it's certainly been emotional. I was looking on your Facebook page today and there are hundreds of people commenting on what a huge loss this is to Carnival.
NORMAN: Yeah of course it is, I have watched generations of people grow up there, made friends there, people have met and married there, people have brought their first borns there, you know, it's part of the social fabric of London. That will continue but sadly without us. But you know, onwards and upwards and looking forward, you know we are hoping more people will come and join us on this great musical migration across this great city.
TTDJ KAM: Absolutely, so let's talk about that, how do you feel about taking Good Times to East London, it's got to be exciting for you?
NORMAN: Fantastic. I don't know what it holds, it's exciting because we don't know what's going to happen. Either we will be overrun with people or there will be nobody there.
TTDJ KAM: I'm pretty sure it's going to be the prior rather than the latter mate, if I had to out some money on.
NORMAN: Don't take anything for granted, you know. It's the first, there may be mistakes
that people will learn from but undoubtedly, it's the people, it's not even the music, it's the calibre of the people. You know, Good Times has got an amazing, loyal, young and old, but, you know, amazing young generation of fantastic followers who are up for a party and mostly appreciating music across all its platforms, you know, all its genres. You know, Good Times has never been about the single genre, it's whatever is good, goes in the mix, gets played.
TTDJ KAM: And moving to East London, is there going to be a of an East London flavour that goes into the mix as well?
NORMAN: I don't know what that flavour is, but whatever it is we'll soon discover it or the crowd will let us know! But you know, we're bringing our heritage with us, it's going to be black music heritage. So there'll be everything because we're going to be playing from 4 until 11 on Saturday, it's like a carnival pre party. From doo wop and soul and 60s Northern and Southern jazz right through to full on, hands in the air, house and drum and bass.
TTDJ KAM: Wicked, sounds like a serious Party! So tell me about the venue then, I've seen a couple of pictures, how many people are you hoping to cram into there?
NORMAN: Well, it's about 1,000 at peak, it's not massive, I mean normally Carnival would be looking at maybe ten times that amount of people. But it's an indoor event that people have to pay for, it's a nominal fee, it's not a lot of money and again, you know, doing the number crunching because we can only do these things when the bean counters approve it, there's no profit made there, just putting down a marker in East London.
TTDJ KAM : For sure, and it's a serious marker to make, looking at that venue obviously it's very different from the Notting Hill Carnival, but man, it's going to be something special. This is a one off and a first, and I think it's something that people definitely need to realise is not to be missed. 
NORMAN: Yeah, it's definitely going to be one of those 'I was there' moments, you know, it's going to be part of history.
We've got a stage version of the bus which we'll be erecting you know, in St. Johns Church in Hackney. We're also going to be bringing one or two icons from Carnival, so we're building a replica of the wall, and there will be a replica of the tree to hang out at. You know, all those little elements, those little details are going to be on display on the day, so you know, adhering to our home made, do it yourself low-fi ethic.
TTDJ KAM: I like it, I like the sound of that.
NORMAN: Yeah and it's not gonna be full of electronic laser lights and all this electronic gadgetry, digital this and digital that. You know, all our stuff is a labour of love, handmade, homemade, low fi.
TTDJ KAM: Old school.
NORMAN: Yeah….. well no, original school.
TTDJ KAM: I stand corrected!
We are hoping to take that bus, you know, around London and the rest of the UK over the coming years. Because if the party in proves successful in East, we'll use a stage as a platform for live performances and live acts, something we could never do at Carnival.
TTDJ KAM: So it actually opens up some new opportunities as well then?
NORMAN: Yeah, yeah, we definitely want to showcase the live aspect to what we do and to what Good Times is about.
TTDJ KAM: Wicked! So the other thing I would ask, obviously you're famous for playing an eclectic mix like you were saying earlier, you know, from doo wop through to drum and bass, and all sorts of raregroove  music as well. Are there any artists that, you know, you are listening to at the moment that your average listener might not have heard about yet and you want to kind of give a little 'hats off' to?
NORMAN: Yeah there is but I won't go into that because that's what marks us out. We provide the soundtrack but it's the sound track and the experience rather than the individual artists. It's the performance of the tracks, it's the soundsystem culture. You know, the music will be great, some of the acts and artists you will know and have heard of, others you won't but in this day and age, if you've got a digital smart-phone, there's Shazam, you know half the tunes will be on Shazam, a good proportion of them will not be! That's what keeps people coming back to us, because we're the only place you'll hear stuff like that, we're the only people who can play stuff like that, that's what marks us out as different from the rest.
TTDJ KAM: Great answer. Well listen Norman, I think that's a great place to end it and thank you very much for taking the time out to talk to us, I wish you all the best with the East London move, it sounds like it's going to be absolutely incredible. Thanks again for all the Good Times at Carnival.
NORMAN: Yeah nuff respect brother, don't look at it as a session that's over, look at it as a new beginning!
Follow Kweku Ackom-Mensah on Twitter @hereiskweku
Follow TTDJ on Twitter @TrusttheDJ